Grilled Hotspot Radcliffe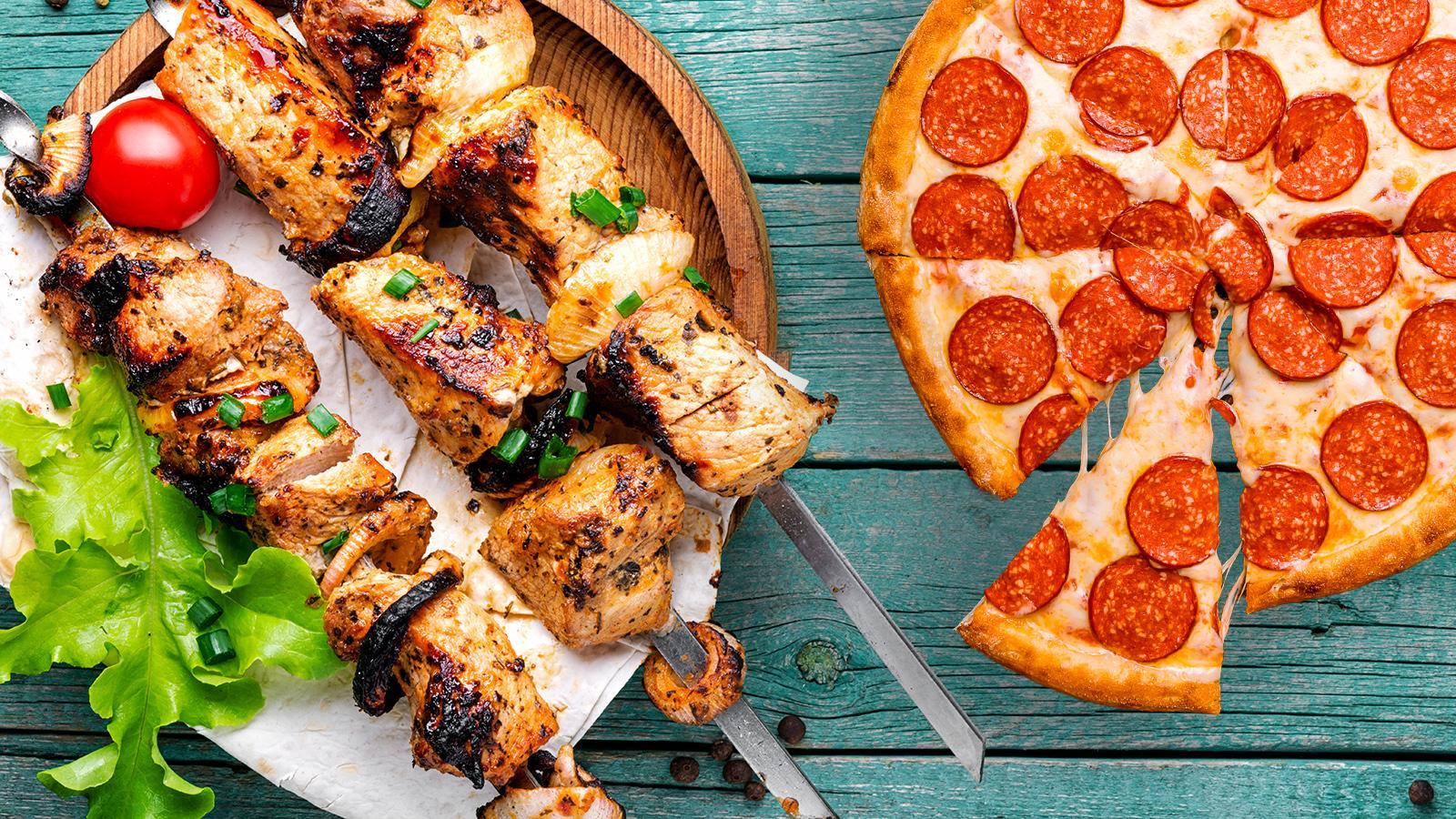 Grilled Hotspot Radcliffe
Menu Grilled Hotspot Radcliffe
Our Pizza and Burger Takeaway Menu Grilled Hotspot specializes in making tasty pizza and burger varieties for residents of Radcliffe. Our pizza varieties include margherita pizza, pepperoni pizza, Roma pizza, Hawaiian pizza, Pimervera pizza, vegetarian pizzas and meat feast pizza. We also serve Mexicano pizza, hot and spicy pizza, donner spcial pizza, Asian style pizza, Outwood special pizza and more. Customers can also create their own pizza using any of the five toppings provided by our chefs. In addition, Grilled Hotspot serves beef burgers, cheeseburgers, veggie burgers, donner burgers, peri peri burgers, hot special burgers among other varieties. Customer can also enjoy different varieties of garlic breads, kebabs, wraps, donners, chicken meat and kid's meals. For those who love something that can accompany the main meal, there are strawberry cheesecake desserts, hot apple pie, chocolate ring doughnuts, chips, chicken nuggets and soft drinks. New customers are welcome to choose their favourite food from our popular menu category that includes such foods as chicken wraps, garlic bread, mixed kebabs, cheeseburgers, chicken filler burger among others.
About Grilled Hotspot Radcliffe
Grilled Hotspot restaurant was started with aim of giving residents of Radcliffe the tastiest takeaway meals. We focus both on local and international cuisines, something that gives both regular customers and visitors the best variety of choice. Our highly experienced team of chefs is dedicated to making the highest quality of pizza by ensuring consistency of flavours used in making different pizza varieties. The same also applies to all the delicacies served at the restaurant.
We provide customers with in-restaurant eating and takeaway options for meals found on the menu. For takeaway options, the customer can choose to order and have the meal for pick up from our restaurant. We are always focused on making the best takeaway meals in town, which gives customers the opportunity of enjoying the food when still hot and fresh.
Restaurant location Grilled Hotspot Radcliffe
Find Us in Radcliffe Grilled Hotspot is conveniently located in 84 Outwood Road Radcliffe sM26 1AG. Our restaurant is easily accessible from the town's CBD, which makes it easier for customers to dining in the restaurant at any time. Our restaurant also receives orders from customers who are on-the-go and would want to pass by our premises and pick the food. Once the order is received, our chefs will immediately swing into action and prepare the meal, package it and make it ready for you. Regardless of the type of takeaway meal ordered by our customers, we always ensure it's ready within means to ensure customer satisfaction. What are you waiting for? Order for your favourite pizza or delicacy from our restaurant today, to have a taste of our magic flavours.